Every now and again I take the hard work of eBay searching for my lovely readers! Click on the images to be taken to the auction...
Size 8 - Gorgeous Bows

Size 5-6 - Lattice cutouts

Size 8 - Cut out Mary Janes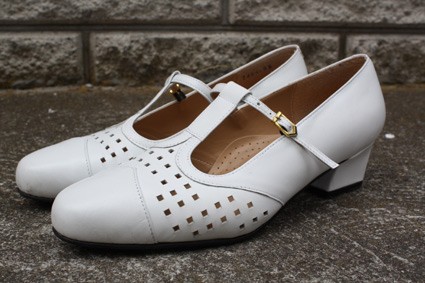 Size 7/37 - Cream with Gold Studs

Happy Hunting!!